SAFETY & SECURITY WINDOW FILM OPTIONS FROM XPEL VISION
XPEL Las Vegas is proud to offer VISION Safety Window Film and Vision Security Window Film options for Las Vegas residence. With benefits beyond the shade of standard window tint, VISION Safety Films and Security Films offers a combination of safety & security in case of glass breakage as well as blocks harmful UV rays. VISION SAFETY FILM IS AVAILABLE IN 4MIL and 7MIL thickness and VISION SECURITY FILM is available in 8Mil, 12Mil, 15Mil thickness.
INCREASE PROTECTION AGAINST INTRUDERS
Security Window Film makes it difficult for intruders to unlawfully enter your premises. With the film adhered to the frame, it becomes impossible for an intruder to push the glass in to gain access.
UV rays can cause premature aging effects to your skin and inside furnishings. Protect the ones that you care about. VISION Safety and Security Film blocks 99% of UV Rays without putting you in the dark.
The Non Shattering Appeal
Whether it be a fly ball, rock, or act of nature, accidents happen and windows break. XPEL VISION Glass Safety Films and Glass Security Films hold broken glass together to reduce the chance of injury and damage caused by glass fragments.
VISION Security Window Film and VISION Safety Films are backed by a comprehensive warranty from XPEL, making your decision to have Security Window Film installed the most logical money saving decision you can make.
CERTIFIED INSTALLATION TECHS
All of the Window Film Installation Technicians at XPEL are trained, certified and have passed an extensive background check. We take your safety as seriously as you do.
vision Safety and security window film options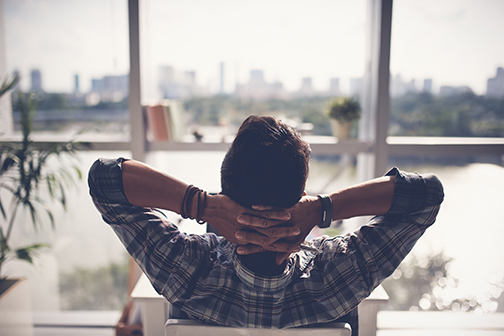 Safety window film lowers energy cost to make your home and or office more energy efficient while reducing glare and increasing privacy. Safety film is unmistakably a benefit for everyone with windows, but more so for those with children. Safety film keeps glass from falling when broken, reducing the threat of injury to occupants.
With the same protection offered by VISION 4MIL Safety Film, our 7MIL option offers more protection as a thicker film with higher heat rejection benefits. Both of our Security Window Film options are clear, and reject 99% of UV Rays, leaving you up to decide how much heat rejection do you need in your security window film?
XPEL VISION 8mil Security Film along with all of our Security Film blocks 99% of harmful UV rays. In case of an accidental window break, the film hold the glass together keeping the small shards of glass from injuring you and your family.
Decrease the chances of your home and family falling victim and becoming one of the growing number of Las Vegas 'Smash and Grab', robberies. When you install Window Security Film you are creating a problem for would be home intruders by slowing down the amount of time it takes to smash a window.
The most effective Security Film available is our 15mil Security Film for home windows and flat glass doors. Our Security Film is not only attached to the inside glass, but also anchored to the frame adding more features that create hurdles for an intruder.
GET A QUOTE TO HAVE SAFETY OR SECURITY FILM INSTALLED ON YOUR HOME WINDOWS